TREND REPORT: MEN'S AND WOMEN'S NEW SEASON
Fashion
Trend alert! Four key looks fit for every statement maker
From everything ruched to a love affair with lavender and painterly prints, the new season trends are edgy, eye-catching and, well, everything. You'll want to take notes...
1.
FOREVER LAVENDER
Lavender is everything millennial pink isn't and then some: that laid-back, calm-inducing hue that all the cool girls are wearing. The soft purple hue and its various iterations – lilac and duck-egg blue, we're looking at you – can be found in knits, suiting, tulle skirts… you name it.
How to wear it: A pinstripe lavender shirt will give your nine-to-five look that je ne sais quoi appeal. If you're bold enough to sport lavender from head to toe, style an oversized lilac blazer with slim-fitting orchid-hue trousers and finish the look with horse-bit leather loafers.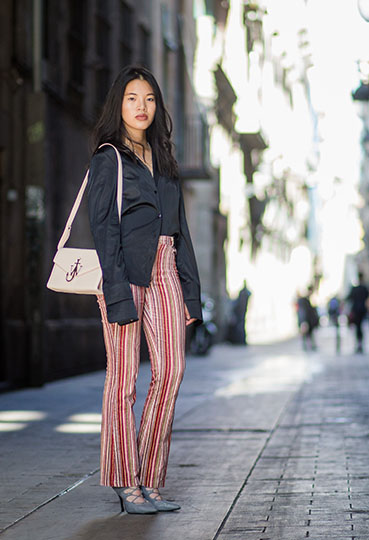 2.
RAINBOW RULES
From Dolce & Gabbana's rainbow stripes to kaleidoscopic colourblocking at Libertine, the runway is having a love affair with bold colours, because the future is rainbow bright! The good news is that there are no real rules to wearing the look: just wear a lot of colours and wear them with your head held high.
How to wear it: A rainbow-striped leather shoulder bag is guaranteed to enliven your wardrobe and your daytime look without going full party clown. As for wearables, a midi dress with multi-coloured asymmetric stripes spells minimalist chic.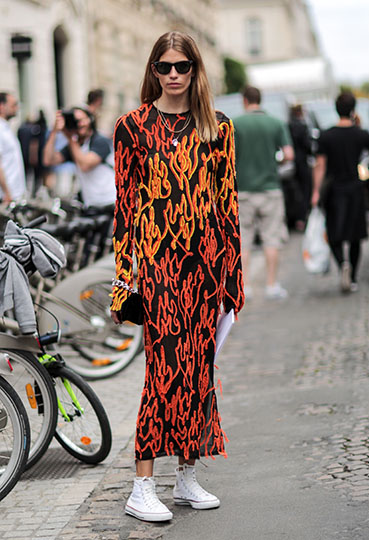 3.
DOODLE ON
Doodles, scribbles and screen prints – oh my! Everything fit for the art-school dropout. The new season is all about getting artsy with daytime dresses, duster coats, tote bags and everything in between. Statement dressing just got an arts and crafts stamp of approval.
How to wear it: A paint-splattered shirt dress may be simple but oh does it demand attention. Not to mention that it's the perfect partner to Balenciaga-esque leather buckle boots. If you want to go down the trendsetter route, a doodle-covered pea coat will out-do just about every statement coat in the vicinity.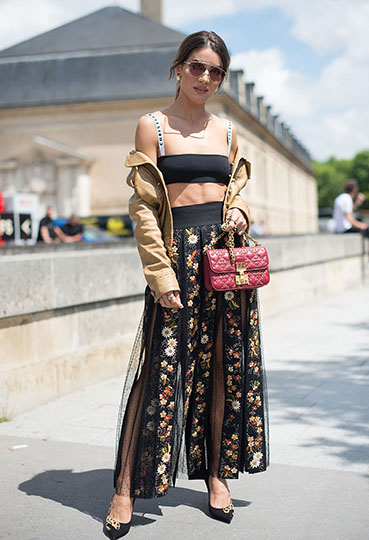 4.
SHINY HAPPY STRAPS
Basic spaghetti straps are, well, so basic. Printed, pearl and sequin-embellished straps are the heavy hitters that will instantly elevate a plain black or white camisole and guarantee that you stand out. Meet your new wardrobe heroes.
How to wear it: A slinky little black dress with gem-embellished straps is the no-frills way to do cocktail attire. Just add platform pumps.

Tags: Trend Report Fashion Winter Style Trends for Spring 2018 Trends Style Trends